Rift 4.0 Nueva expansión en otoño: Starfall Prophecy
Grupo Rift en MV:
http://www.mediavida.com/g/rift
Clanes hispanos:
Juego: Rift: Storm Legion
Desarrollador: Trion Worlds
Publisher: Trion Worlds
Idiomas: Ingles, Frances y Aleman, textos y voces
Método de pago: Free2play y cuotas
Fecha de salida: 13/11/2012
La compra de la expansión incluye el juego clásico, no hay pago adicional
Nightmare Tide

Este es el nombre que recibe la segunda expansión de Rift, en ella viajamos al plano del agua (uno de los 6 planos de los que se compone el mundo de Telara) para, como Ascendeds, luchar contra los poderosos enemigos que ahí moran y evitar la destrucción no solo de este plano sino de Telara entera.
Para hacer enfrente a estas nuevas y poderosas amenazas tendremos nuevos poderes. Para empezar los 4 nuevos roles que ya salieron antes de esta expansión, uno por cada arquetipo. Los 5 nuevos niveles y builds mas poderosas juntamente con la nueva característica Masteries serán de ayuda para definir con más profundidad si cabe nuestra soul y su uso.
Las nuevas zonas
Rift: Nighmare Tide lleva bajo el brazo tres nuevas zonaspara el camino a nivel 65l, estas son Goboro Reef, Draumheim y Tarken Glacier, todas ellas ambientadas en el plano del agua y con distintos estados del liquido elemento como protagonistas.

Goboro reef
La primera zona es Goboro Reef, una zona acuática donde tendremos que movernos entre agua y superfície para completar nuestras tareas y hacer frente a los enemigos. La forma en que entramos y salimos es muy original pues no es a lo que estamos acostumbrados.
Durante el leveo en esta zona iremos entrando y saliendo del agua, Goboro Reef está hecha a varios niveles y bajo el agua hay mucha mas zona de la que vemos a primera vista.

Draumheim
Draumheim es la zona central donde encontraremos la ciudad principal con el mismo nombre. Esta inmersa en lo mas profundo del plano del agua y esta en constante ataque de las pesadillas y los engendros que libera el dominador de este plano. La ciudad ocupa una parte importante pues consta de 2 partes, el pueblo que esta ya dominado y lleno de enemigos y la zona central que es la ciudad en si.
En este mapa no tendremos zona acuática pues siempre estamos debajo de ella aunque no nos demos cuenta

Tarken Glacier
La última zona esta dominada de forma íntegra por un gran paramo de hielo y nieve y se accede subiendo por el plano del agua desde Draumheim. Ahí se completará la historia de nuestro Ascended. Las ventiscas en ocaisones no permitirán ver absolutamente bada y la dureza del paisaje es igual que sus enemigos.
La novedad más importante es que una parte de este contenido será acuático, así que tendremos que internarnos en las profundidades abisales con nuestros nuevos poderes y aprender como movernos. Bajo el agua también hay rifts, eventos y enemigos que no dudaràn en hacernos nuestro camino más difícil. Las nuevas monturas ambificas y/o acuáticas seràn de gran ayuda para movernos dentro y fuera del agua.

Nuevas Souls
Aunque salieron antes de la expansión y ya llevan unos meses con nosotros no les dedicamos una explicación decente en el hilo. En total hay 4 souls nueva,s una por arquetipo, estas son de pago siendot el único "contenido" que lo es ya que la expansión y el juego base no tienen limitación alguna.
Con estas souls nuevas los 4 arqeutipos tienen opciones de cumplir con los 4 roles principales del Rift: Tanque, dps, healer y support

Mago: Arbiter
Esta soul permite al mago tanquear mediante escudos de absorción aunque sigue llevando tela como armadura.

Guerrero: Arbiter
Al igual que la del mago este era el único rol que faltaba para el guerrero, Arbiter es un healer muy enfocado a las curas de area y útil sobretodo en raids.

Cleric: Oracle
No es la primera vez que el Cleric intenta tener una soul support pero como llegaron a cuajr los primeros intentos al final se modificaron las souls a dps. Oracle es la respuesta a las peticiones de los cleric que querían un support en condiciones como ya es el bard.

Rogue: Physician
El rogue en Rift siempre ha tenido una variedad de roles y de gameplays muy distinta, pero siempre le ha faltado un healer puro (aunque el bardo es un support fantástico). Physician cumple la casilla que faltaba para permitir un healer bregado en las batallas mas duras.
Mazmorras

Hay 4 mazmorras nuevas en modo normal, este número se ve ampliado en expert con 2 mazmorras más, llegando a 6.
De estas 6 hay 2 de ellas que son revamps de mazmorras clásicas, Empyrean Core e Iron Tomb (storm legion y rift clasic respectivamente)
Nightmare Rifts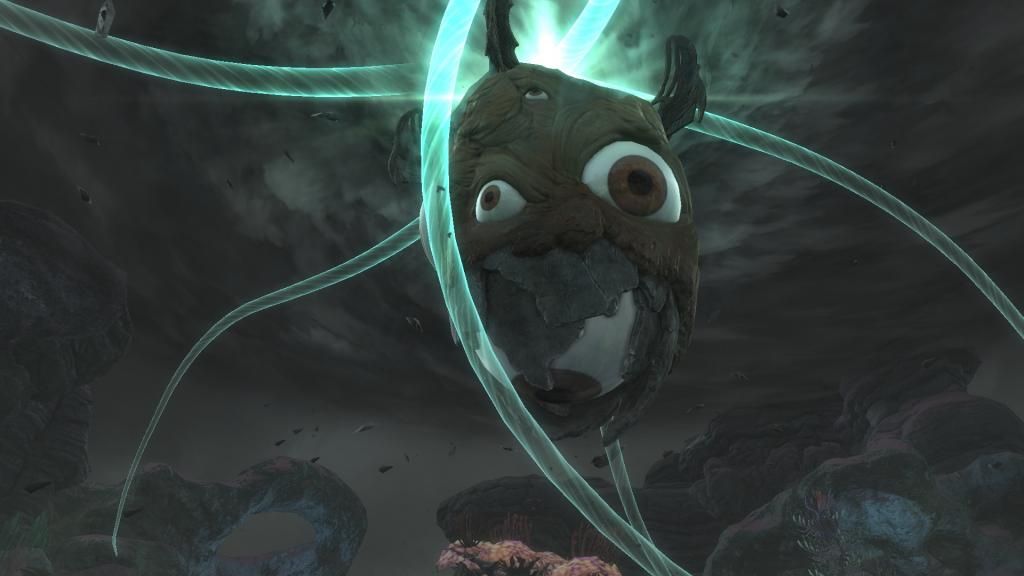 Una de las novedades de la expansión, los Nightnare Rifts son los sustitutos de los Hunt Rifts que ya vimos en la primera expansión: Storm Legion.
És un diseño de Rift totalmente nuevo que no tiene fin, o mejor dicho, solo finaliza cuando los jugadores no pueden comletar alguna de las fases antes de que termine el tiempo. Cada vez que se completa una fase con más de 10 segundos de tiempo sobrante un medidor de "bonus" irá subiendo y cuando este llegue al máximo la siguiente fase dará opción a que toquen objetos de alto nivel raros de ver. Durante el transcurso de la batalla los enemigos que aparecerán podrán ser viejos conocidos tanto del Rift classic como de Storm Legion.
Al igual que los Hunt Rifts hay distintos tiers de Nightmare Rifts.
Slivers
*en construccion
Raids
*en construccion
PvP
*en construccion
Masteries
*en construccion
Minions
Los Minions son una nueva característica de Rift. Cada Minion se representa en forma de carta, muy parecidas a las del "Magic". Según el elemento que tenga el Minion este tendrá más exito en tareas especificas.
En el menú de Minions tendremos varias opciones de "trabajos" para mandar a nuestro Minion, pueden ser desde la recolección de materiales hasta la búsqueda de artifacts u objetos de misiones. Las tareas pueden tener una duración de segundos, pocas horas o una buena cantidad de estas últimas. Cada Minion tiene una cantidad de stamina que se recupera cada día, no podremos enviar a nuestros minions si estan bajos de esta estadística.
Los Minions tienen forma de carta y cada uno tendra ciertos valores para enfocarlos a distintas tareas, por ejemplo, la tarea de encontrar objetos de Dimensions tendrá mejores resultados si enviamos un Minion enfocado a esto.
Algunas teras piden una moneda llamada Aventurine, esta moneda la recibimos al completar ciertas tareas aunque también tendremoa la opción de completar una tarea sin Aventurine si disponemos de gemas.
Por defecto solo podremos tener un Minion "trabajando", a cambio de gemas podremos desbloquear slots y así poder tener 2 o más de ellos en distintas tareas.
Conseguiremos nuevos Minions completando Misiones y en la shop del propio juego. Los Minions suben de nivel y también pierden puntos de vida si no dejas que se recuperen después de las tareas.
Parche 3.1 Storm at Sea

Akvan in the Water
Tyrant's Throne is not for the faint of heart. The Storm Legion lays in waiting, tuning the island's defenses and wrangling the Yrlwalach, a cosmic akvan echoing through time and space. When your arrival disrupts Crucia's hold over the akvan, it will be free to lay waste to the island. Stopping the Yrlwalach's charge will take you to the very edge of sanity … and a bit beyond.
Tyrant's Forge: 20-Player Raid
The race to stop Crucia begins under Tyrant's Forge, the citadel where she oversees the creation of a mechanical dragon form that – if completed – will let her reign with impunity over the planes. You must first battle past the tortured Johan to gain access to Crucia's lair. Inside, the Legion will rally to their leader's defense in the scrapyard home of Pumpkin, a nearly impervious deep-sea mech. Survive the encounter to face off with Crucia herself as herself … if you arrive in time!

Chronicle: The Rhen of Fate
Wondering what would become of Finric had you never stepped foot in the planes? Relive the action of the first Nightmare Tide Sliver in a new 2-player Rhen of Fate Chronicle.
Nightmare Raid Rift
From beyond the veil of sanity comes a new Raid Rift: "The Darkest Magic." Nightmare beings both evil and strange are tearing their way into Draumheim, and only you can stop the madness before it takes over.
Planar Attunement Expansion
Three new planar combinations – Dusk, Dust, and Steam – open new paths of elemental attunement. Unlock a host of rewards including temporary item enchants and consumables with power befitting Nightmare Tide!
New Minions, Capes, & More
Secretive new Minions are ready to put wily collectors to the test, while new capes debut for all. For more on RIFT 3.1: Storm at Sea, follow the Forums and Community Blog in the weeks to come!